Banjarbaru Regency
BANJARBARU REGENCY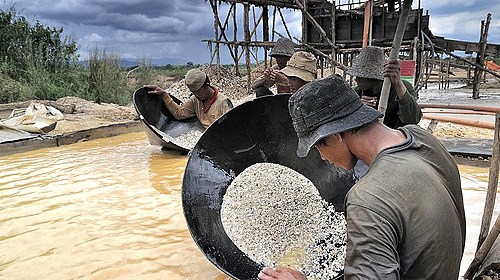 Banjarbaru regency is one of regencies in South Kalimantan that has many kinds of tourism objects, such as; Pedulangan Intan Cemara that has diamond tray area; Lambung Mangkurat Museum, which collect many kinds of historical objects, etc.
PEDULANGAN INTAN CEMPAKA
Be place of where life of its resident are pokes hereditarily from the result of dig or diamond tray by using simple equipments. Located in Cempaka village, 10 km from center Banjarbaru, or 45 minutes by using common vehicle from Banjarmasin.
LAMBUNG MANGKURAT MUSEUM
Located In Kotip Banjarbaru, 36 km from Banjarmasin. This Museum is the one museum, which stay in South Kalimantan Province. In this museum we can see the historical objects of the empire omissions of Banjar like traditional custom and decorative wedding-bed of Banjar couple, jars, antique saucers and the other objects history, and it also on file Al Qur'an that written by a famous scholar Moslem hand, late Sheikh Muhammad Arsyad Al Bajari (1710 – 1812 M).